By automating certain part of the ecommerce, using machine learning, the overall consumer experience can certainly be enhanced. One aspect of this AI shift is Chatbots, which have been paramount in minimizing the gap between online business and consumers.
Chatbots are basically automated programs that can perform a pre-programmed task based upon inputs from the consumers in the form of text or voice. Basically, consumers can talk to these chatbots on messaging platform or as a website module. joker123
The ultimate goal of Chatbots is to offer a better shopping experience and foster a wider gamut of interactions. It will not be farfetched to state that chatbots are the future of whole ecommerce sector.
The best part of AI-driven chatbots is that it is always on the learning curve and with more and more information integrating into its backend, its services get more refined. The bottom line is that it learns from the interactions it has with the consumers, making it better with each communication. Let us now take a closer look at top chatbots that can be integrated with an ecommerce website.
1.IBM Watson
One of the pioneers in the Artificial Intelligence community, IBM Watson is often touted as the most popular chatbot building platform across the globe. It is built on a neural network and uses machine learning to offer a state of the art conservation service.

2. Microsoft Bot Framework
It is another popular chatbot builder, offering its own SDK for businesses to create a unique chatbot. It also offers an API, which can be used to host a bot either on a mobile application or a website. The best part is that it is open source and also allows integration of other services like LUIS for natural language understanding, Cortana for voice and Bing API for search.

Also Read: Expanding Your Ecommerce Business to a New Market? Learn How to Overcome These Common Challenges
3. Botcommerce 
It is an on-demand customer service bot, which can be integrated with any website. This bot comes in handy for offering order status updates, tracking number requests or any form of FAQs.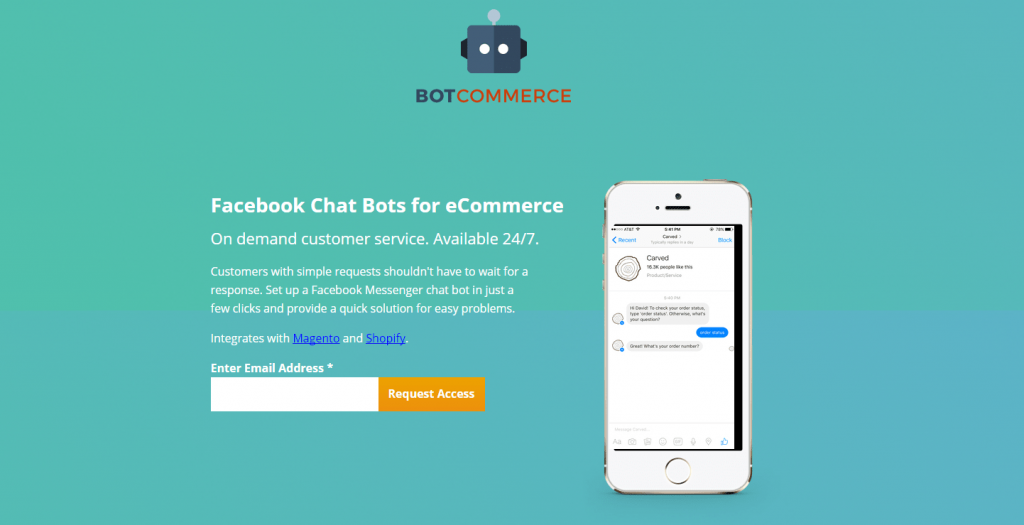 4. Letsclap 
It is an innovative chatbot platform allowing a personalized experience for consumers by adding images, audio, video and location information to the chat. This not only results in rich conversation but also adds authenticity to the conversation.

5. Yellow messenger
This chatbot platform can offer service for a gamut of categories from airline tickets to mobile recharges. Due to its wide array of purchasing interactions, it requires some advanced knowledge of coding for implementation.

Want your ecommerce store to have future oriented features?
6. Operator
It is an exclusive bot that revolves around helping global consumers shop online with ease. It is one of the true ecommerce bots that simplifies ecommerce enabling users to browse curated products, make purchases, and initiate chats with experts in navigating customs and importing processes.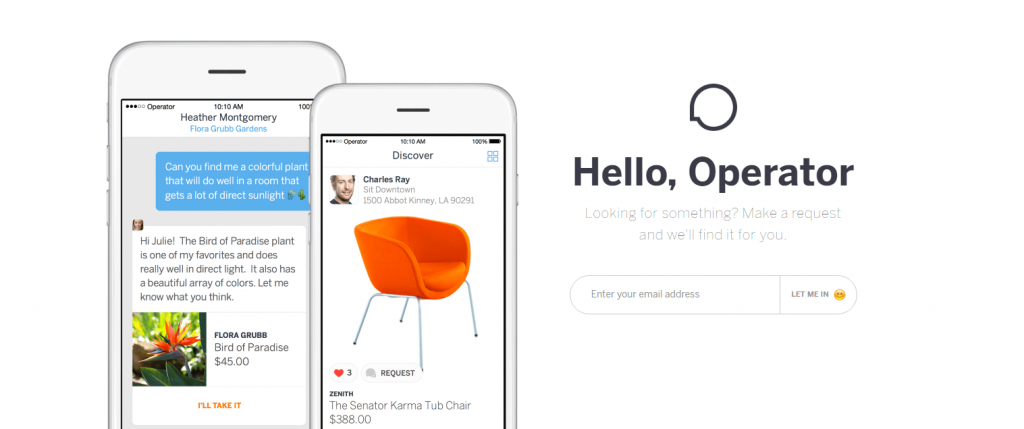 Also Read: Future-proof Your Ecommerce Marketplace: Applications of Machine Learning
7. Wit.ai
This bot incorporates natural language processing that helps in simplifying complex queries into entities, intents, contexts, and actions. Along with mobile apps, this bot can also be incorporated into any ecommerce website using javascript.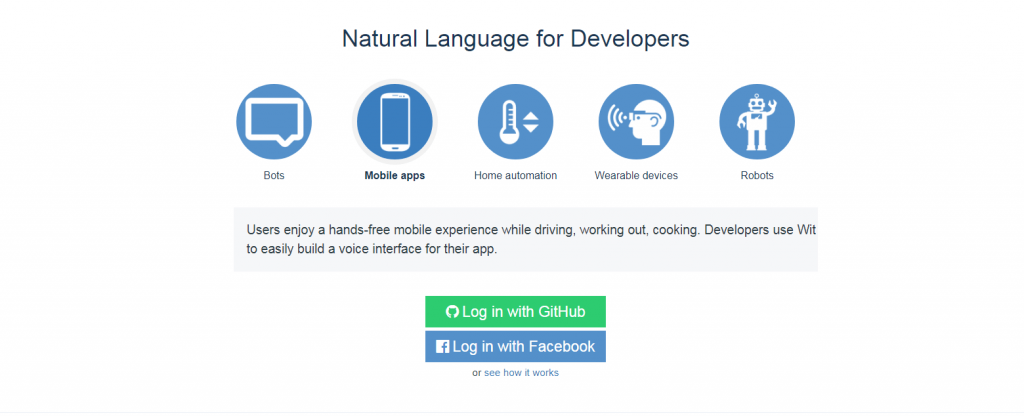 8. Dialogflow
Earlier known as api.ai, this is another conversational platform where the bot matches the query to the most suitable intent based on information contained in the intent. This bot platform transforms the query text into actionable data and returns output as a response object.

9. Semantic Machines
The core features of this bot platform includes a conversation engine, speech synthesis, deep learning, reinforcement learning, speech recognition, semantic intent extraction, and language generation (NLG) technology. This allows the ecommerce bot to better understand conversations and offer corresponding solutions.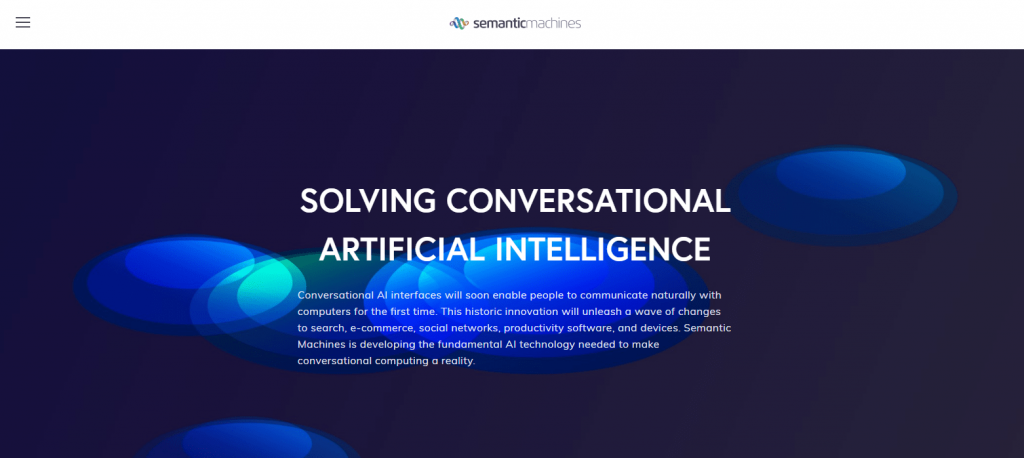 10. Digital Genius
This chatbot platform uses CRM to extract data about the consumers and train the neural network to build a historic customer service transcript. This results in faster and accurate customer replies.

11. Pypestream
This bot platform includes a smart messaging platform that offers natural language processing and keyword parsing. As it works on an API it allows for better integration with custom third party plugins.

12. Pandora Bots
It is a bot platform that works using an API to integrate with other mobile applications as well as websites. It uses AIML (Artificial Intelligence Markup Language) and includes A.L.I.C.E. (The Artificial Linguistic Internet Computer Entity)  —  a natural language processing chatbot.

13. Aivo
This bot platform uses customer information to deliver customized solutions which are paramount for the success of ecommerce websites. The best part about Aivo is that it can integrate with any given application and website because of the use of API.
14. Msg.ai
This chatbot integrates with customer service offering and works around deep learning to enhance the services. This means that it takes into account each and every interaction between the customer service representative as well as consumers and creates intents which are helpful in the future services.

15. Engati
This chatbot platform is useful for ecommerce store that wants to expand and deepen their customer touchpoints. Chatbots built using this platform can work across a wide array of services like catalog search, product ordering, payments, order tracking and fulfillment.